Elite Exterior Remodeling Other Specialties
Introducing exterior remodeling specialty services from the company you trust! We're proud to offer a wide range of other exterior remodeling services. With years of experience in the industry, our team of experts can help you transform your home's exterior into something truly special.
Gutters and downspouts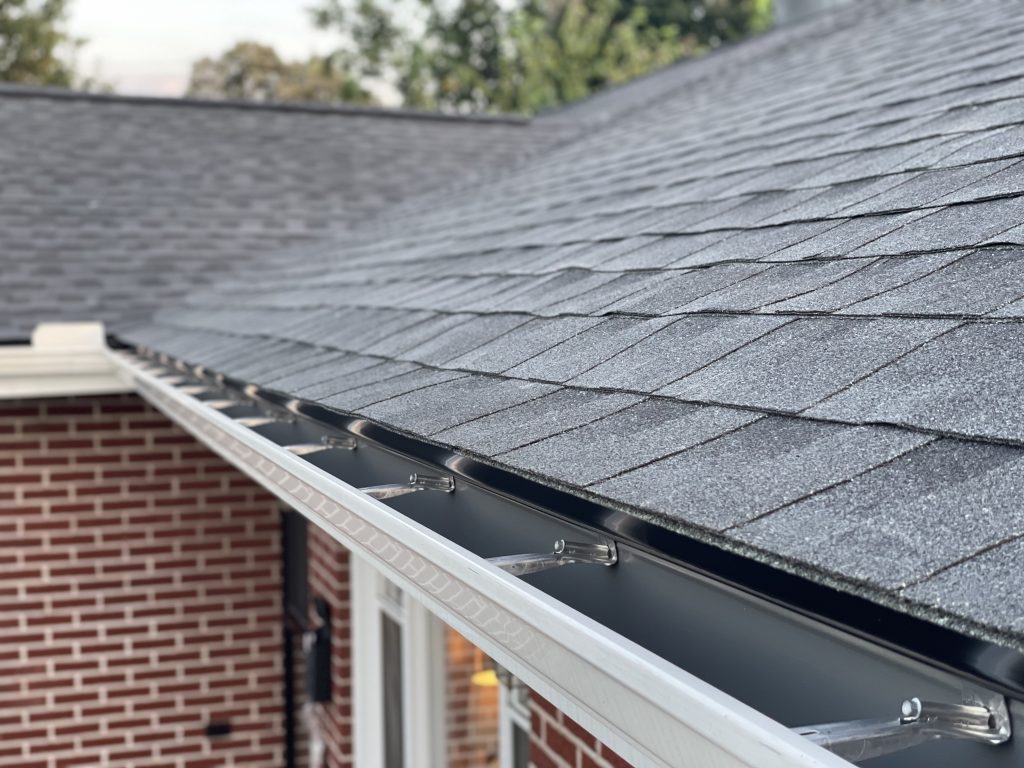 Elite Custom Roofing will help you select the right gutters and drainage system to protect your home. Here's why a professionally installed drainage system is vitally important to your home's health and longevity:
Gutters and downspouts protect your roof from water damage — and help prevent costly repairs
Proper drainage is vital to keeping your basement dry
Improper drainage can damage your foundation
Excess moisture can lead to health risks, such as mold
Fascia & Soffit
Elite Custom Roofing is your trusted source for fascia and soffit repair and replacement. We have years of experience working with all types of roofs, and we can help you get your fascia or soffit back in top shape. Whether you need a repair or a complete replacement, we can handle the job quickly and efficiently.
Shutters
If you're looking to add a touch of style and elegance to your home, look no further than our new shutter installation service. Elite Custom Roofing can provide you with the perfect shutters to add that extra bit of curb appeal. Whether you're looking for traditional wood shutters or something more modern, we've got you covered.
Windows and Doors
Whether you need a new door to update the look of your home or you're looking for a replacement windows, Elite Custom Roofing has what you need. We offer a variety of windows and doors to choose from to match the style of your home. All of our windows and doors are made from high-quality materials and are energy-efficient to help keep your home comfortable all year long. With our experienced installation team, you can be sure that your new windows and doors will be installed perfectly.
Paint
We offer high-quality interior and exterior painting services. Our experienced painters will work with you to create a custom look that fits your style and budget. We use the latest tools and techniques to ensure a perfect finish every time.
Patios
We can help you create a beautiful and functional patio that will enhance your home's value and provide you with a great place to relax and entertain.
Pavers
Pavers are also extremely strong and durable, able to withstand heavy foot traffic and harsh weather conditions. So whether you're using them for your driveway, patio, or walkway, you can rest assured knowing they'll stand the test of time.
Concrete
If you're in need of top-quality concrete services, look no further than Elite Custom Roofing. We specialize in all things concrete, from porches and sidewalks to patios and driveways.
Contact us today to learn more about our other exterior remodeling services.